General Tso's Chicken – deep-fried chicken tossed in a sweet Asian sauce. This easy takeout recipe is one of the best you can make at home!
I serve this chicken with rice and steamed vegetables, like broccoli. I use my homemade Hoisin Sauce to make this dish.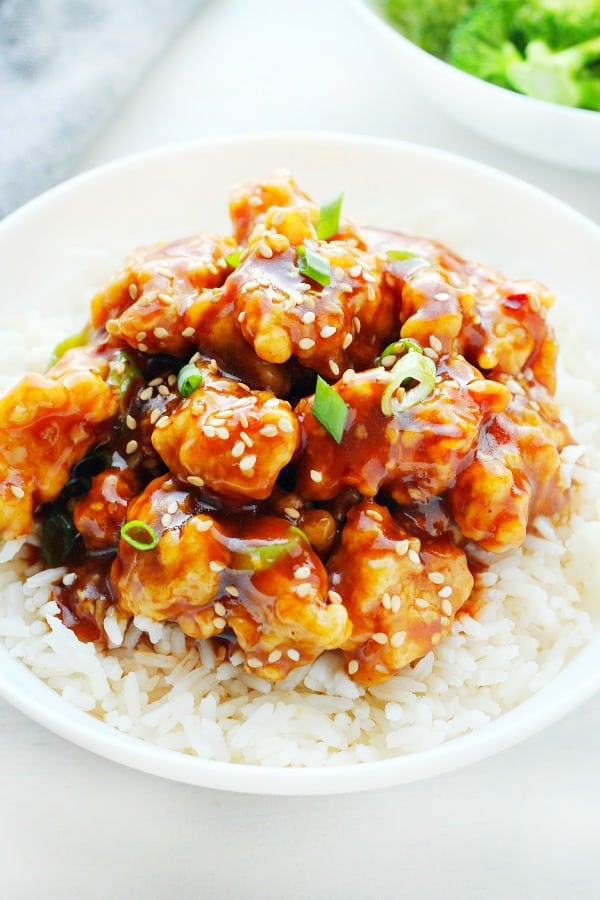 One of the most popular Asian takeout dishes is General Tso's chicken. It's made with deep-fried chicken pieces with a crispy coating, then tossed with sweet sauce and served over rice. The sauce is very easy to make if you have just a few Asian cooking ingredients: hoisin sauce and rice vinegar. You can use apple cider vinegar as well. To save time, make the sauce ahead of time in a skillet and store in a jar until ready to use.