Quick and Easy Asian Takeout Recipes – a delicious collection of recipes that are better than takeout! Quick and easy to prep ahead of time.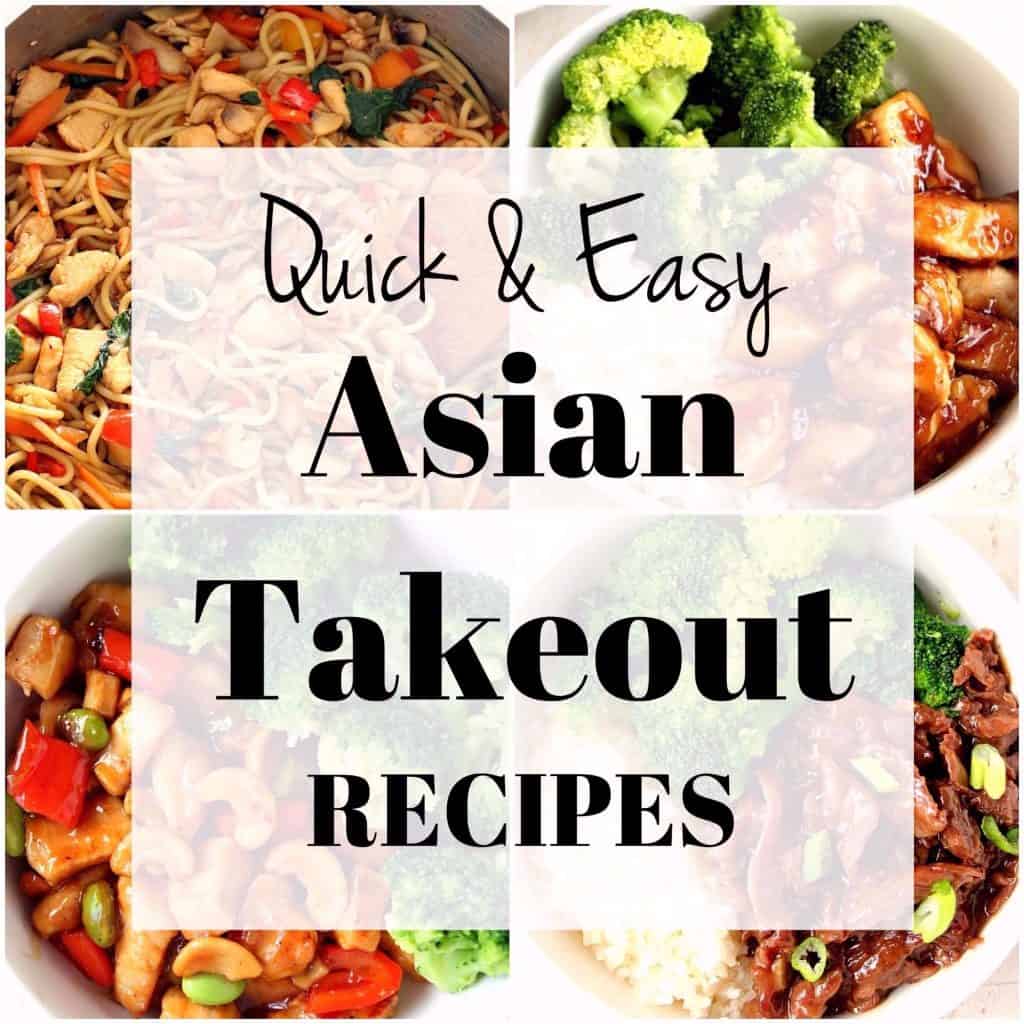 Meal prep and planning is trending everywhere you look and for a good reason. They help take the stress away from dinner time and here on Crunchy Creamy Sweet blog, I am all for that. Dinner time should not and doesn't have to be hectic and frustrating. I am here to help you cook easy dinner with ton of flavors and most importantly, dinners that you and your family will love. So, when you are craving Asian food, skip takeout and make it in your own kitchen!
ASIAN TAKEOUT RECIPES
Here is my go-to list of quick and easy Asian dinner recipes that I can prep ahead of time or make on a busy weeknight. My family loves them and we never have any leftovers. You can make teriyaki chicken, cashew chicken, easy chicken stir fry, Asian slaw and others with these easy recipes!