Easy Mongolian Beef – easy restaurant takeout copycat dish that takes only 20 minutes to make! Flavorful beef in sauce, served with steamed broccoli, rice bowl style.
Asian dishes are our favorite. This dish is always a hit, just like the Easy Sesame Chicken and 10-Minute Teriyaki Shrimp.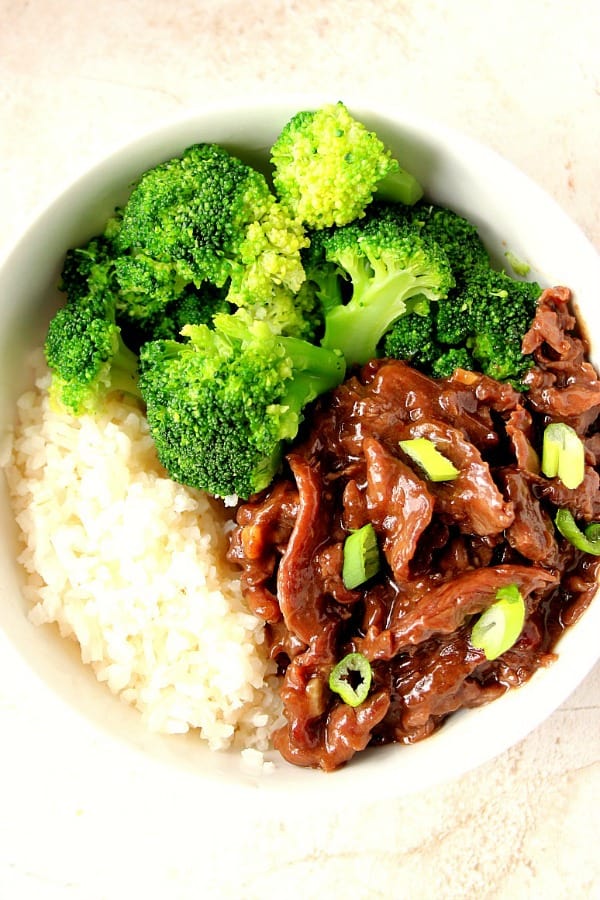 If you are having a busy schedule ( filled with work or fun adventures) and you are tired of chicken dinners, I have just the recipe for you! Quick and easy Mongolian Beef with broccoli served as a rice bowl. Crazy good! Thanks to my tips, you will make the best Mongolian beef at home in just 20 minutes. This Mongolian Beef is sweet with a slight kick (totally optional but recommended) and served with steamed broccoli florets and our perfect fluffy rice.