This Shrimp and Broccoli stir fry dinner is quick and easy to make with simple ingredients. Serve this homemade takeout dish with rice or pasta and extra stir fry sauce!
Stir fry dinners are perfect for busy weekdays. My Vegetable Stir Fry is colorful and packed with nutrition and if you make my Stir Fry Sauce ahead of time, you save on prep.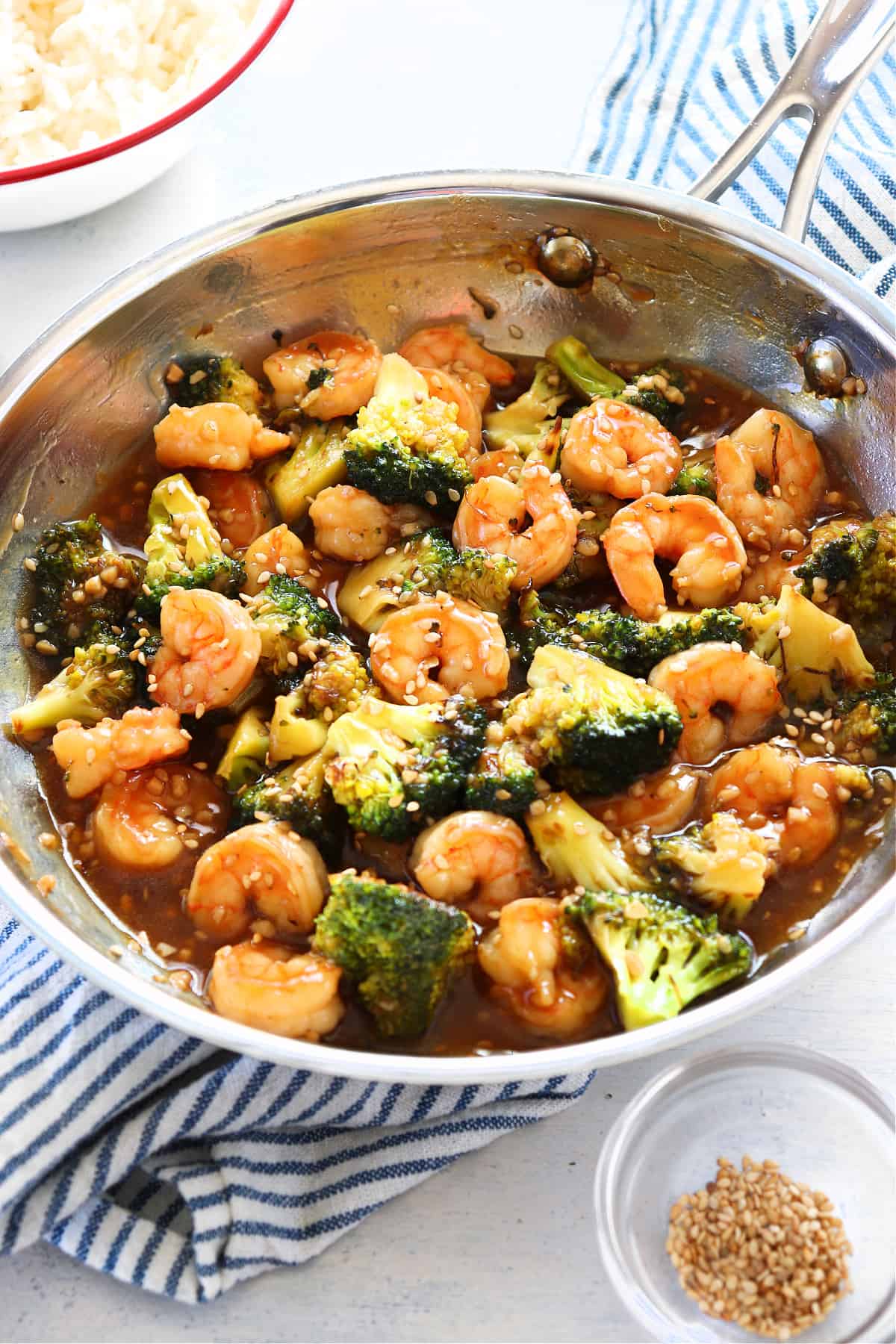 You may think that shrimp and broccoli sound like an odd pairing. But let me tell you! This combo makes for a delicious stir fry that cooks in minutes. Simmered at the end with my easy stir fry sauce, it's full of flavor. We enjoy the sauce so much, I started doubling the ingredients to make it extra saucy. If you cook Chinese dishes often, your pantry most likely already have all of the ingredients.