Ranch Grilled Chicken Sandwich – fantastic lunch idea with the best grilled chicken you will ever have!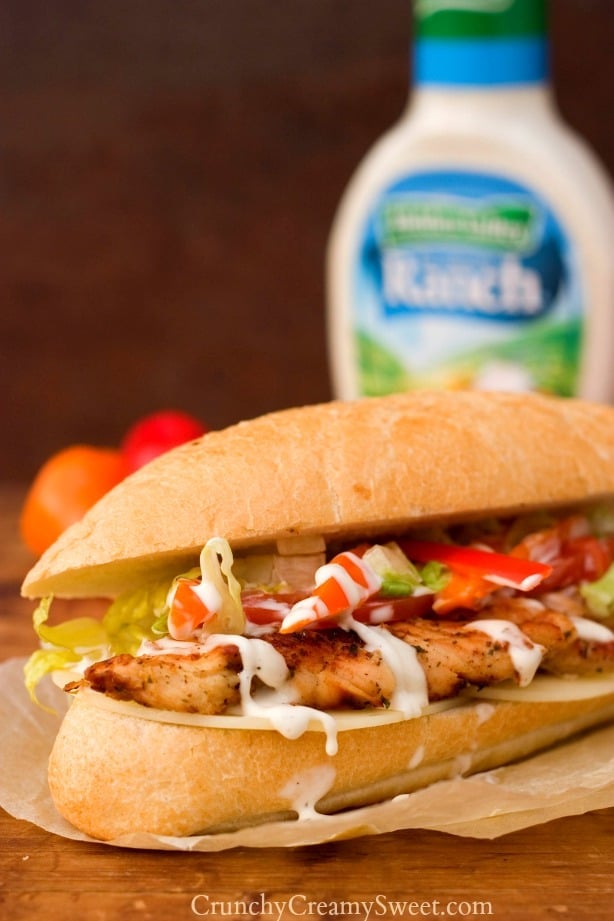 Is it possible to be obsessed with a sandwich? Because I am totally obsessed with this sandwich. Why? It's the chicken.
The ranch grilled chicken.
It is truly one of the best grilled chicken pieces I have ever had! The Ranch Dip mix gives it so much flavor along with the smokey-ness from the grill. There is no need for any additional spices (no salt or pepper).
The grilling season is almost here and my Hubby couldn't be more anxious for it to start. So when I told him we will be making a lunch idea with Hidden Valley's Ranch Dressing, he insisted on grilled chicken. But the marinade was my idea. Simple yet one of the best you can make for a chicken that's about to be grilled! It keeps the chicken moist and full of flavor!