Air Fryer Brussels Sprouts are crispy and delicious. It's a quick and healthy side dish to make in the air fryer in just minutes!
The air fryer makes it faster and easier to roast vegetables. Along with my Air Fryer Roasted Potatoes, these Brussels sprouts are perfect served with Parmesan Crusted Salmon or Baked Pork Chops.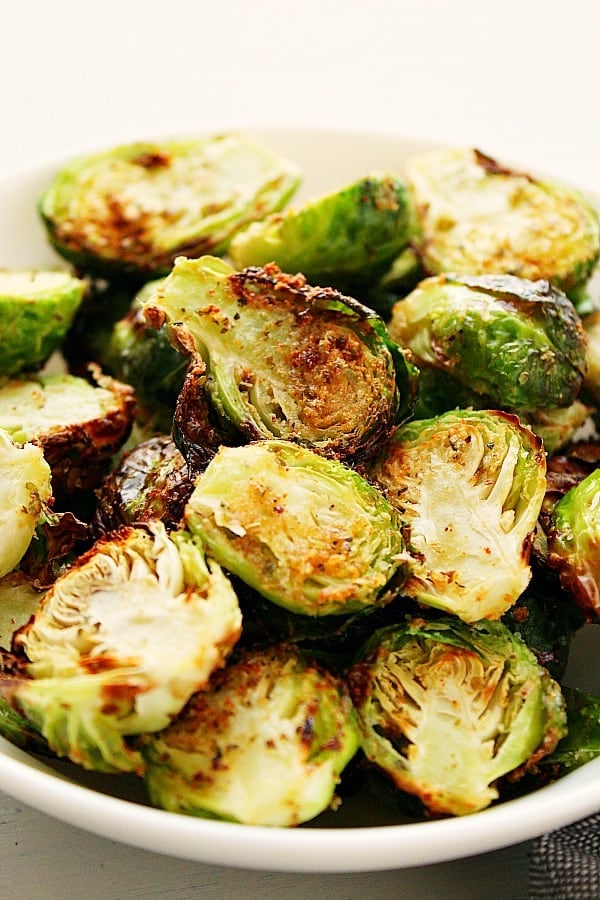 If you are short on time or need a small batch of roasted vegetables for a side dish, air fryer is your friend. It heats up faster than an oven and cooks in half the time. These Air Fryer Brussels sprouts are a great side dish option for healthy lunches, dinners and even salads. They are crispy yet tender and done in under 20 minutes. You can skip the oil if you like but it helps the seasoning to stick to the Brussels sprouts. You can also use a cooking spray (coconut or olive oil).