Air Fryer Chicken Nuggets Recipe – healthier option for a kid-friendly dinner! Easy homemade chicken nuggets, breaded and baked in an air fryer.
I serve these nuggets with Sweet Potato Fries and Instant Pot Mac and Cheese for a kid-friendly dinner.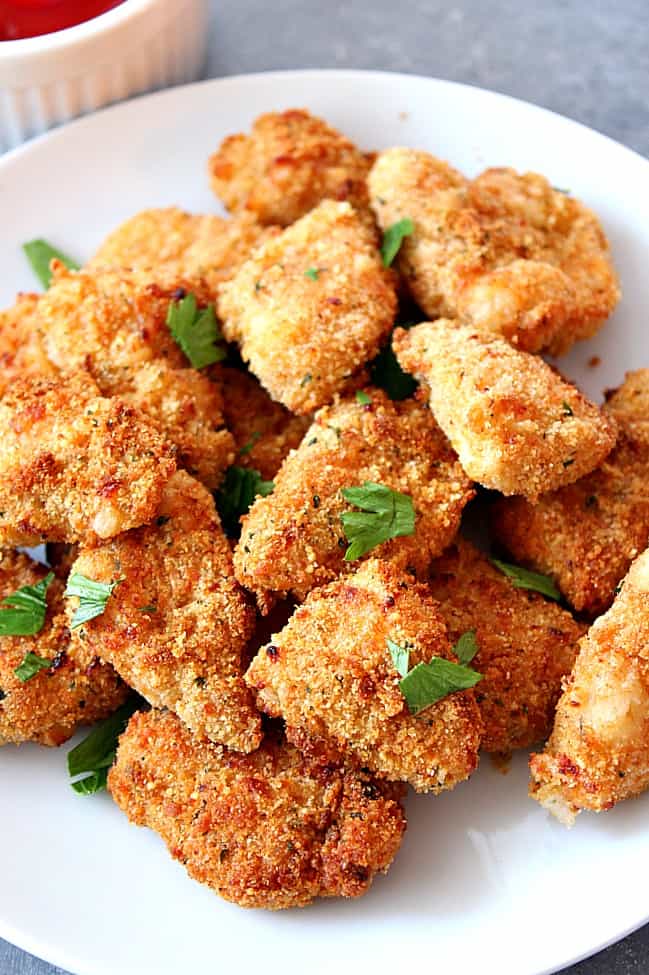 If your plan for the new year is to eat healthier or find ways to make your favorite dishes lighter, I have a recipe just for you. Chicken nuggets baked to perfection in the air fryer is my new favorite way to make them! Fresh chicken breast, cut into nuggets, seasoned, dipped in melted butter and then in breadcrumbs and baked for 9 minutes in the air fryer without any oil is bound to be a hit with kids and adults!
AIR FRYER CHICKEN NUGGETS
This healthier Air Fryer Chicken Nuggets option is great to make ahead too! Simply make a double batch and freeze half once completely cooled. Then use as you would with store-bought nuggets. So easy!