Air Fryer Roasted Garlic is a delicious addition to dips, spreads and sauces. Roasted in the air fryer, it's done in half the time!
Use it to make Garlic Aioli or add to my Homemade Alfredo Sauce. It's sweet, nutty and delicious!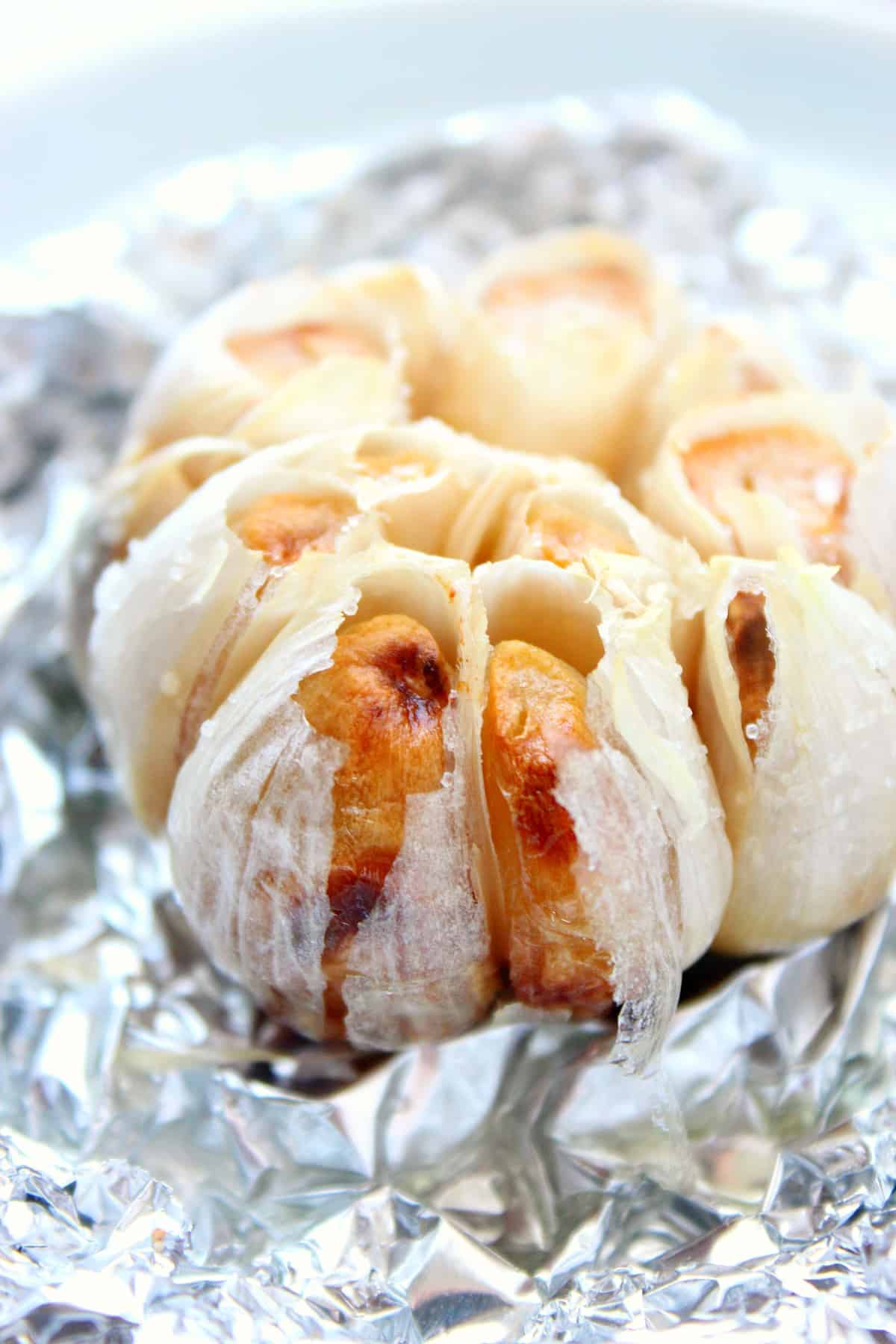 Raise your hand if you love roasted garlic! I absolutely love it in so many dishes. But it always seems like such a big deal to heat up an oven to roast one bulb. Air fryer to the rescue! I can roast one (or more!) in half the time and without heating up the whole house.