These Air Fryer Shrimp are plump, juicy and perfectly seasoned! This healthy dish is ready in just 8 minutes and requires pantry staples to make it.
If you enjoy using your air fryer, you may also like my Garlic Parmesan Crusted Salmon recipe and the popular Air Fryer Chicken Nuggets that are always a big hit with kids!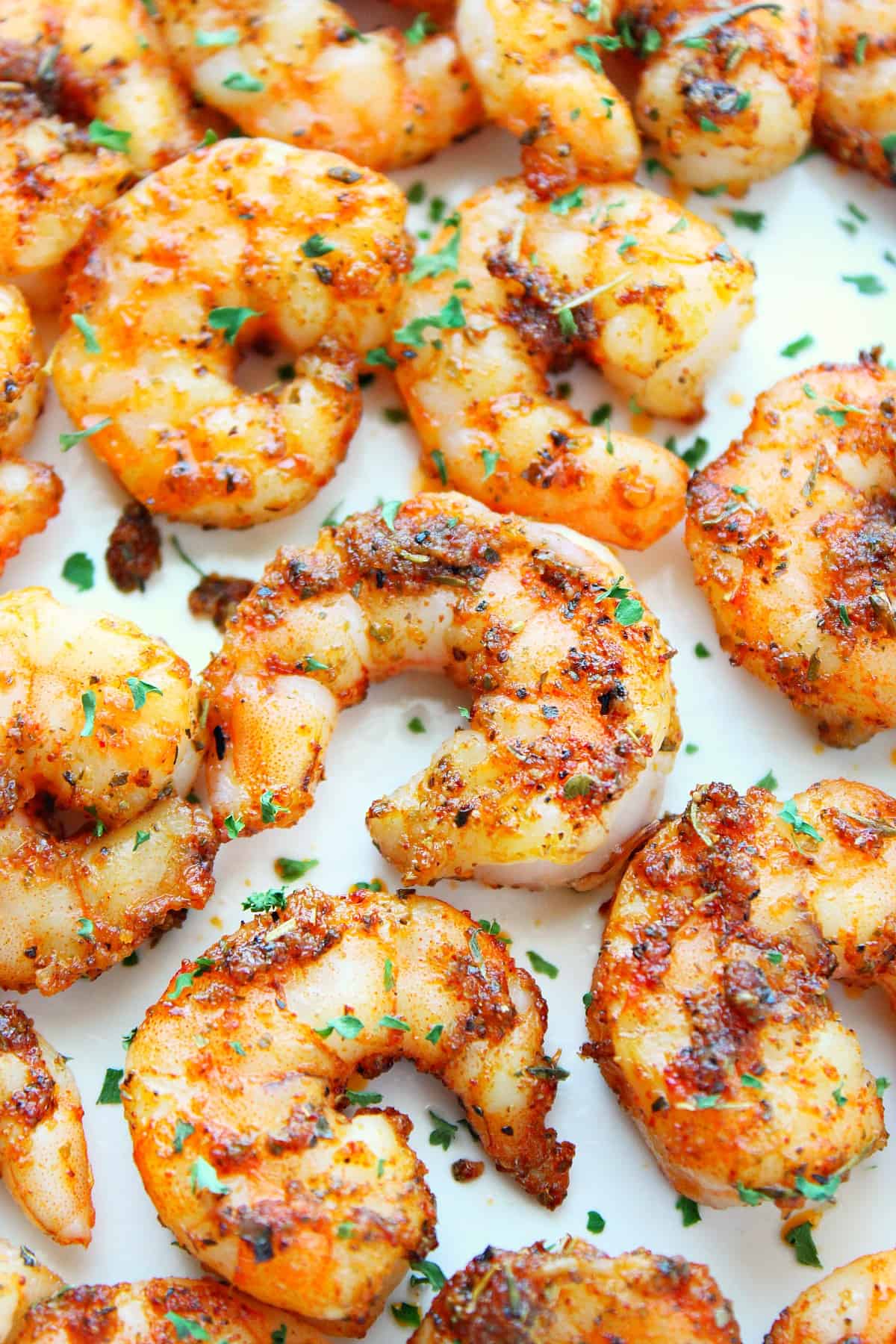 Did you know you can make delicious shrimp in your air fryer? I have been testing this recipe for the past few weeks and I am so happy with the results! I brushed the shrimp with seasoning and oil mixture, then cooked them for 8 minutes in the air fryer. This healthy dish is quick and easy to make, even if you never cooked shrimp or used the air fryer!