Air Fryer Sausage and Peppers is a quick and easy lunch or dinner idea for busy days! Smoked sausage and veggies are tossed with seasoning and air-fried in minutes.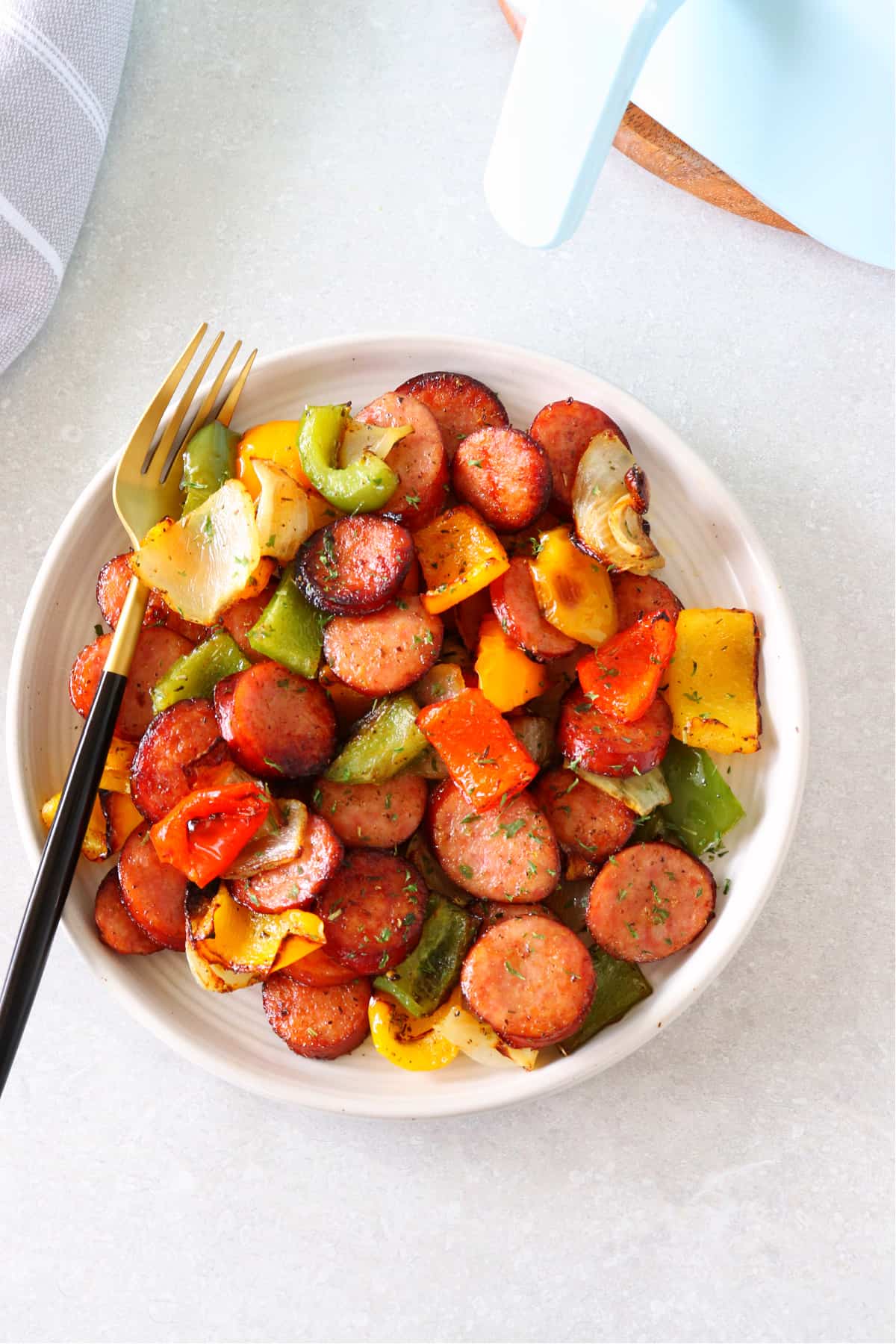 Easy Air Fryer Sausage and Veggies
Lunchtime just got easier and faster! Sausage, peppers, and onions are seasoned and air-fried in just 10 minutes. This dish is perfect when you are busy and need something delicious but fast. The air fryer makes it all possible. Just toss the sausage and veggies with a little bit of oil and seasoning and cook! The sausage gets crispy on the edges and veggies juicy and soft. You can adjust the seasoning to your preferences but I like to keep it simple.