Make this Air Fryer Bacon in just 10 minutes! It's a quick, easy, and mess-free process. The result: perfectly crispy bacon ready to be served!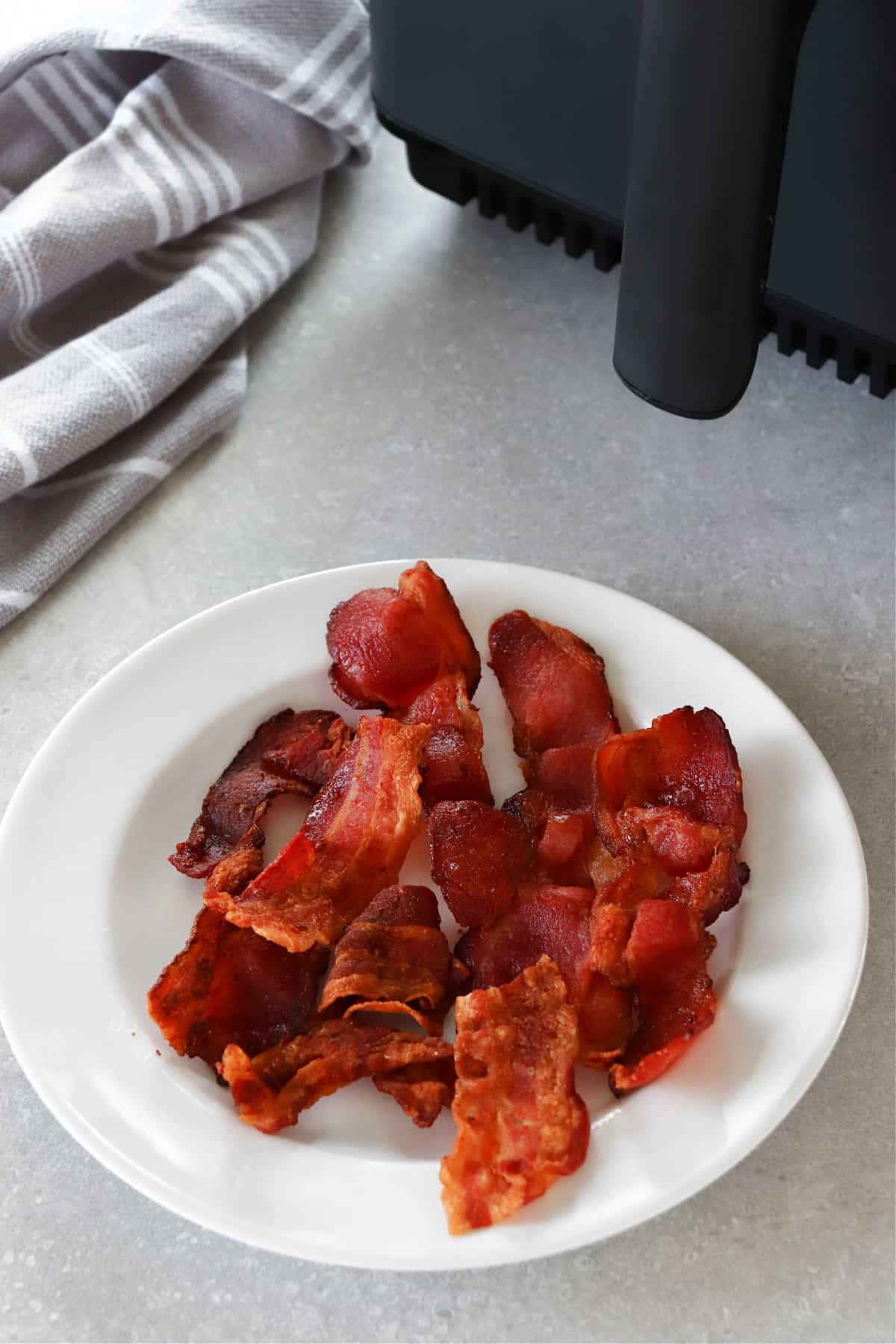 Easy Air Fryer Bacon
If you are not sold on the air fryer trend yet, this Air Fryer Bacon may just do the trick. In just 10 minutes, you can make perfectly crispy bacon without splatters or smoking up the kitchen. The air fryer makes the whole process easier and faster. No need to wait for the oven to preheat. No need to stand by the stove and afterward having to wipe grease splatters.