Back to School "Firsts"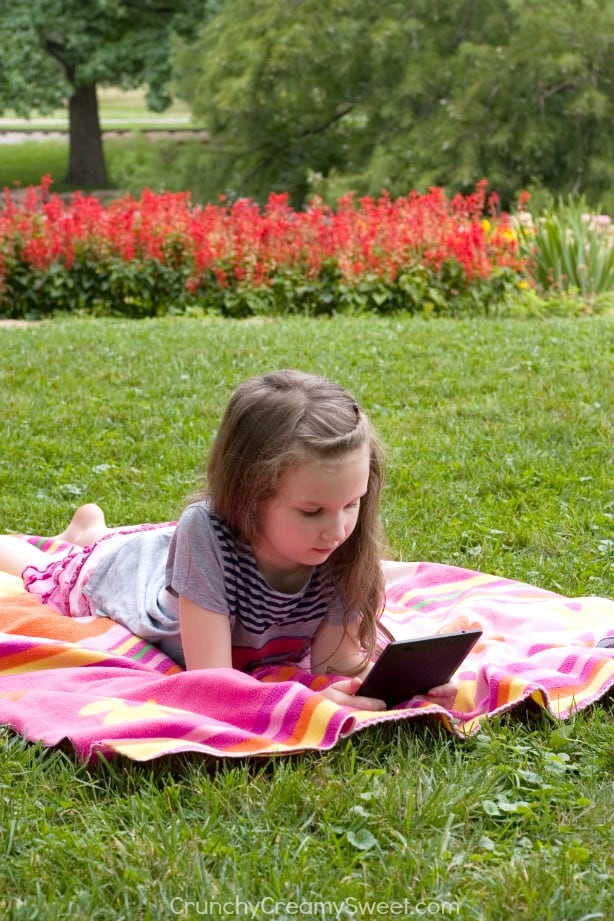 Our oldest daughter just turned eight years old. EIGHT. Wow. When did this happen? How did my little baby all of a sudden turn eight? I still remember her dragging her Winnie the Pooh stuffie (way taller than her) across the room and now she is eight and instead of Winnie, that now has his favorite spot in the corner of her bed, she carries books with her. Everywhere.
That actually looks familiar. I was just like her when I was her age. And for years to come. Our daughter learned to read when she was 5 and it was a huge discovery in her life. All of a sudden a magical world of books and all things written opened in front of her and she never stopped being amazed. And that makes my heart happy. I've loved books my whole life too.
When Staples contacted us about participating in their "Firsts" campaign and sent us Kindle Fire - she jumped for joy! Now she can carry all of her books in one device and never have to flip through the pages to find the last one she read, because her siblings took the bookmark out.
The most recent book she is reading, or should I say devouring the pages like it's cookies, is "Anne of Green Gables". It's my very favorite book from my childhood and I still love going back to it out of pure nostalgia. I love the whole series. It was surprising to me to realize that now my baby is old enough to read it. I feel slightly older because of it, but also really happy for her to "meet" Anne and read about her adventures.
While the technology is changing the world, the books and stories they hold remain the same. My daughter reads the same book in her Kindle Fire that I used to read until the pages started to fall out.
~~~~~~~~