This Big Mac Sauce Recipe is a copycat of the popular burger from McDonald's! Made from scratch with pantry ingredients, it's even better than the original.
Use it with burgers, chicken nuggets, fries, even salads! It's the sauce that will take them to a new level of flavor.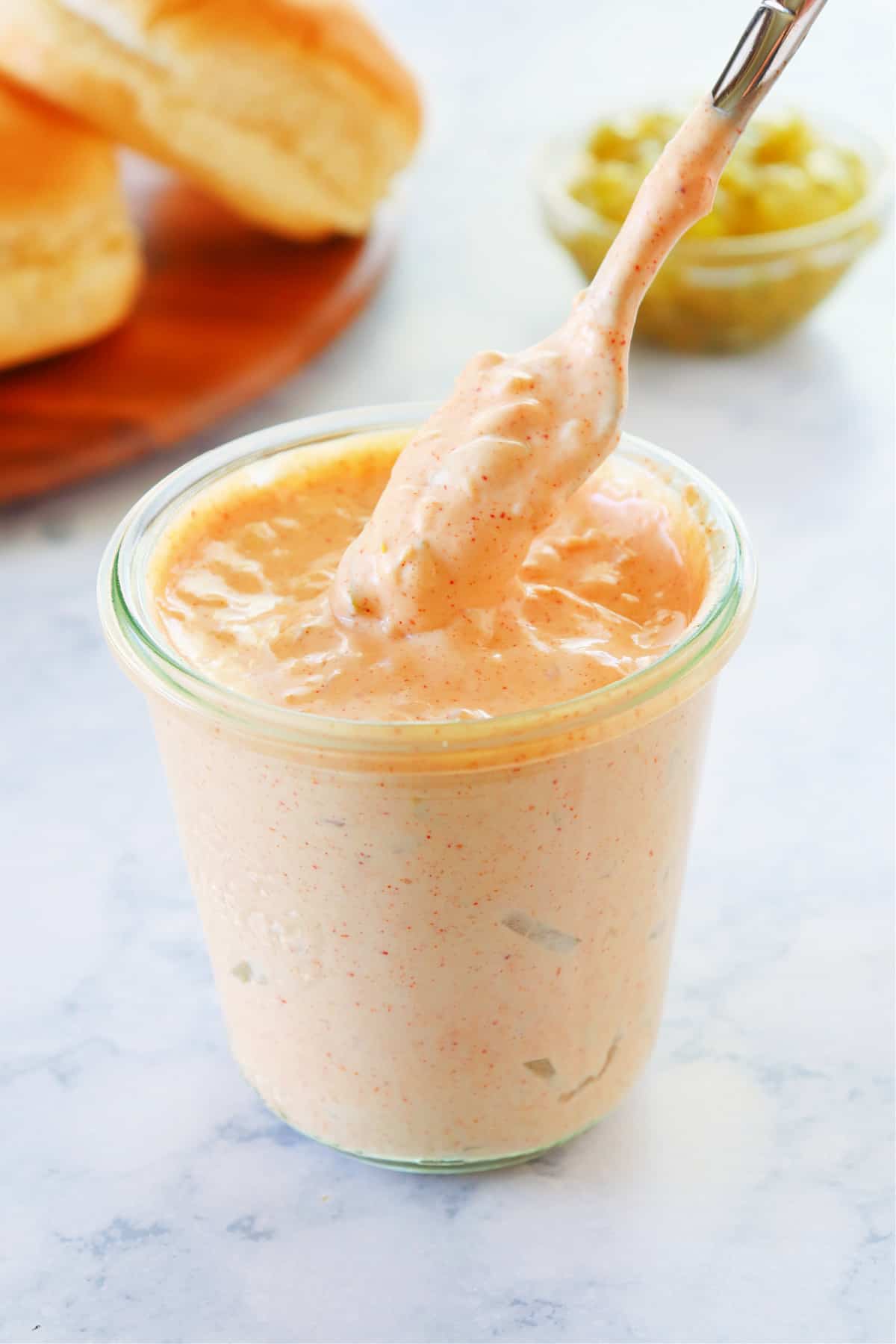 When it comes to burgers or sandwiches, it's not all about the patty. Toppings can make a big difference! Like this Big Mac Sauce. It's a copycat of the famous sauce from McDonald's that has fans all over the world. But you can make it in your own kitchen, with ingredients that are probably already in your pantry and fridge! The sauce is creamy, tangy with the perfect amount of pickles and onion for texture. Next time you are grilling burgers, toast the bun first, then spread a generous amount of this sauce before placing the beef patty. Follow with your usual toppings and enjoy!