This quick and easy Gnocchi with Tomato Sauce recipe calls for 6 simple ingredients and is done in 30 minutes. The potato gnocchi is boiled, then briefly fried in a pan, and finally tossed in simple tomato sauce. A garnish of cheese and parsley is a perfect finishing touch!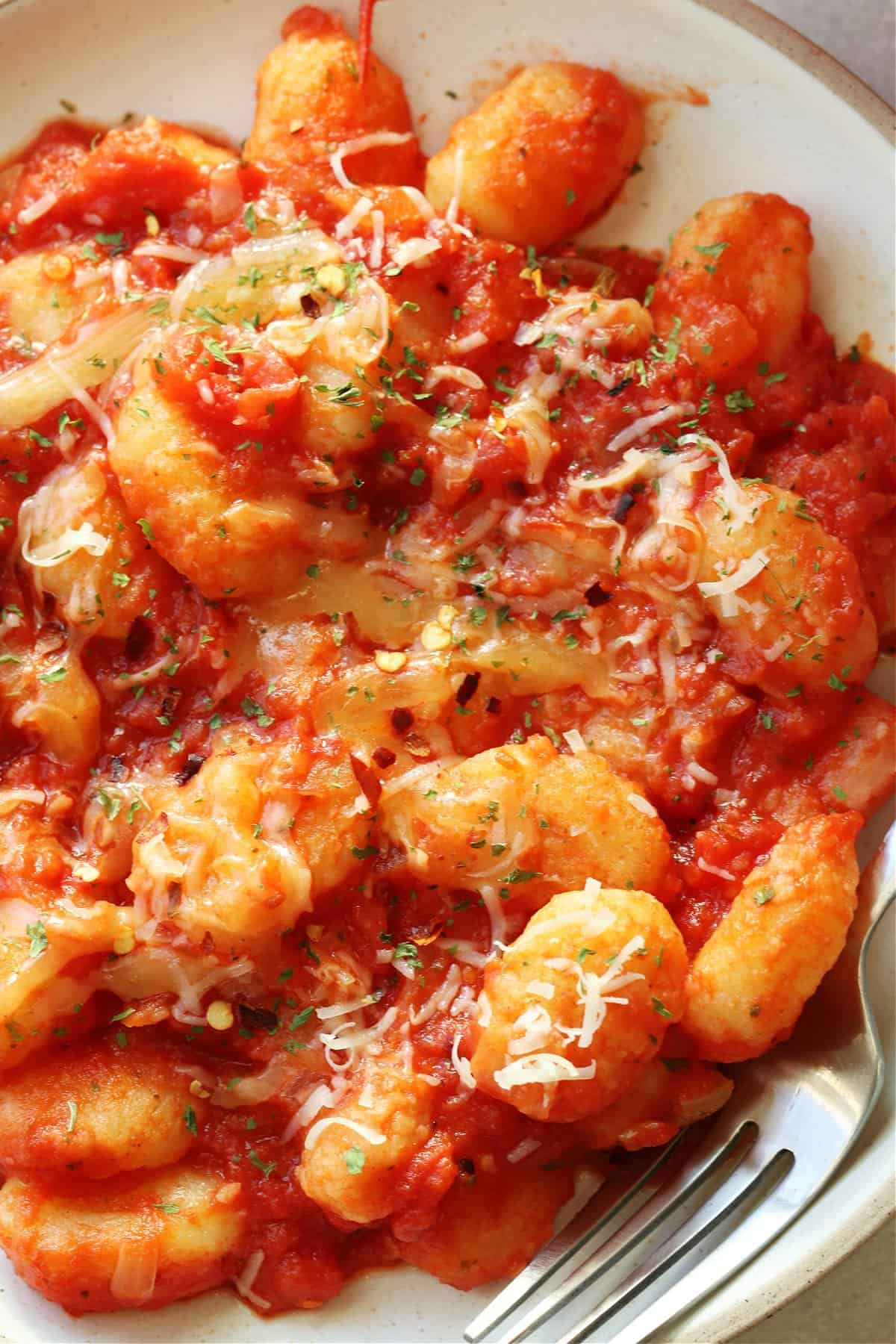 [feast_advanced_jump_to]
Why You'll Love This Dish
Anytime someone asks me what is the easiest dish they can make but one the whole family will love, almost always I will say: pasta! It's so versatile, quick, and easy, you just can't go wrong. This Gnocchi with Tomato Sauce is the perfect example of weeknight pasta made with minimal ingredients, a simple cooking process, and delicious results!
So if you are looking for a super easy pasta meal, look no further. This vegetarian meal starts with gnocchi (homemade or store-bought) that's cooked, then fried in butter. Next, you can go with a spaghetti sauce but I highly encourage you to try my simple pasta sauce that comes together as fast as it takes to open a jar!
[Read more...]

about Gnocchi with Tomato Sauce