This Tuscan Pasta Salad brings the Italian flavors together with simple ingredients. Pasta cooked al dente, colorful vegetables, and simple vinaigrette make this salad a perfect dish when you need something easy, quick, and delicious!
Serve this salad with grilled chicken or air-fried salmon for an easy meal. It can also be divided into serving for lunch through out the week!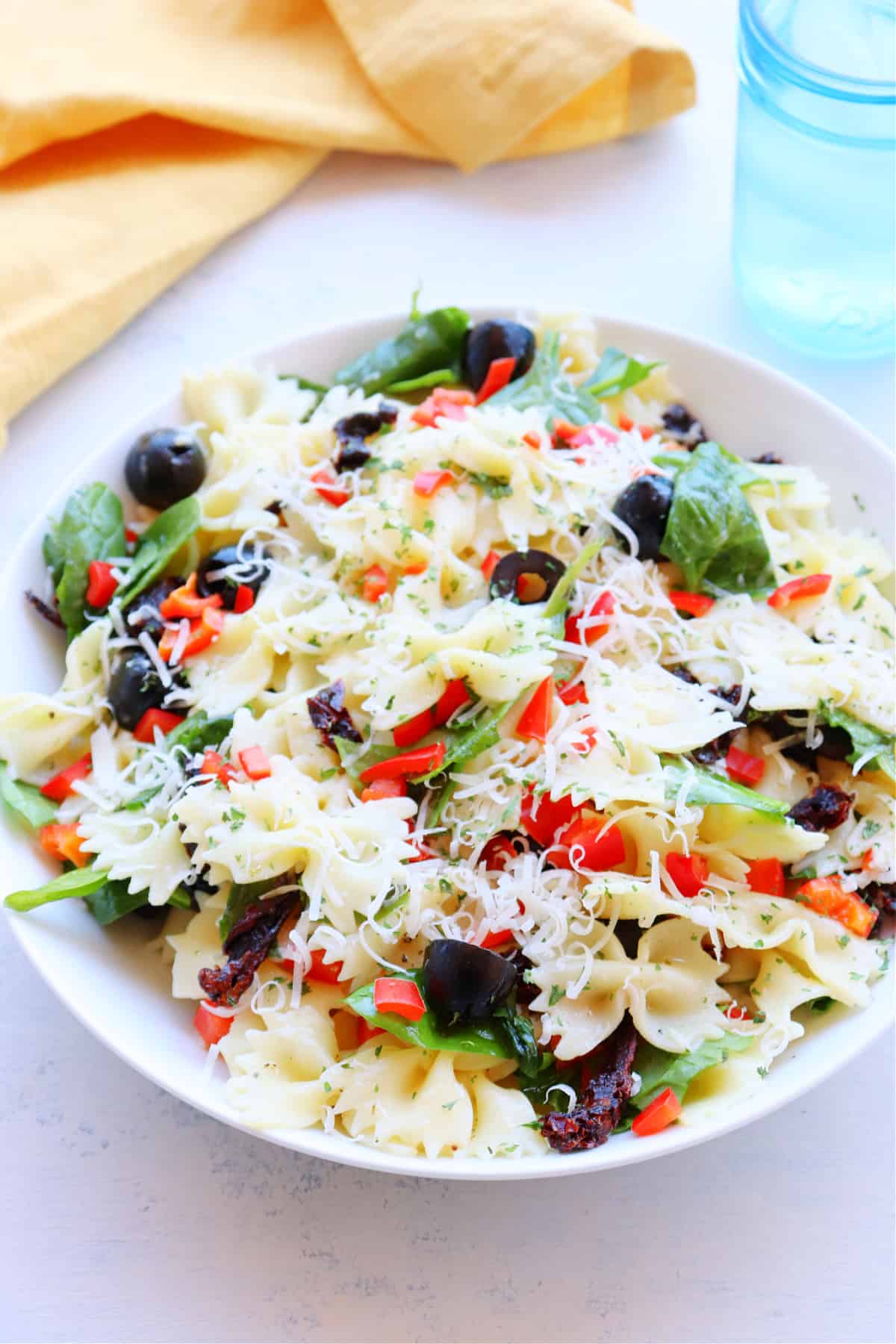 Tuscan Pasta Salad
Perfect dish for hot summer days when you don't feel like cooking! You can eat it while the pasta is still slightly warm or chill it in the fridge and enjoy cold. Either way, this dish is quick, easy and everyone is a fan!
Tuscan flavors shine brightly here, thanks to sun-dried tomatoes, olives, peppers, and spinach. A generous amount of freshly grated Parmesan cheese is a must.