One of our most popular recipes! Check out the comments from the readers who made it and love it! This Chicken Noodle Soup comes together in just 20 minutes and it's the perfect comfort food and cold and flu fighter.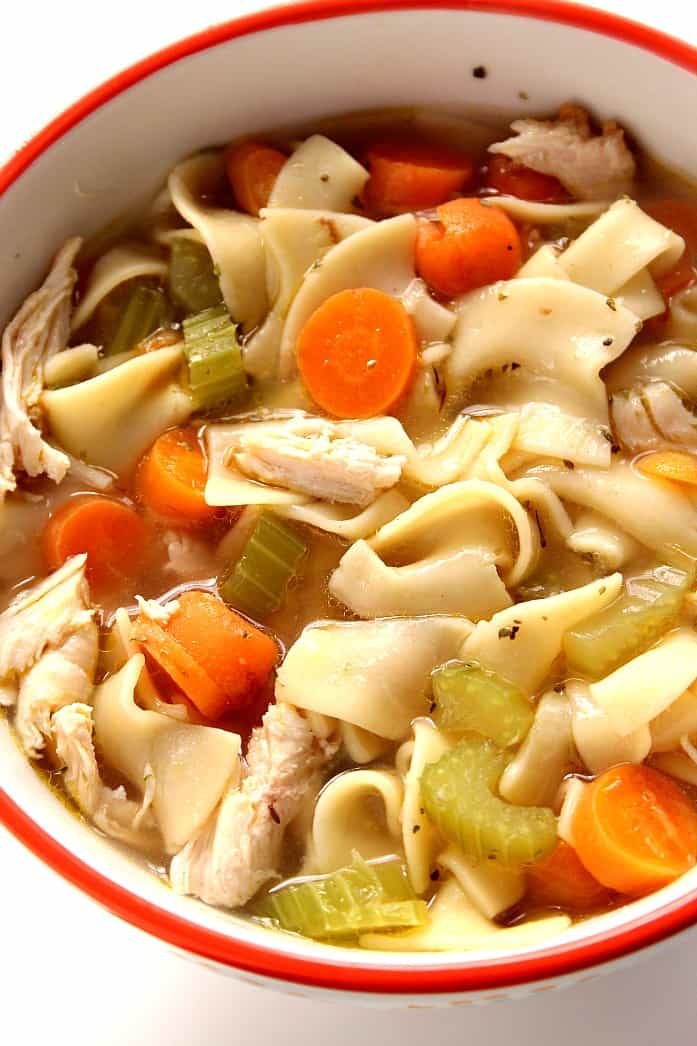 —->>> SCROLL BELOW FOR THE PRINTABLE RECIPE.

If you like this recipe and make it, snap a photo and share it on INSTAGRAM! Tag me @crunchycreamysweet so I can check it out and leave a comment! 😀
Related Recipes:
20-Minute Chicken Enchilada Soup – packed with veggies and chicken, this enchilada soup is spicy and comforting!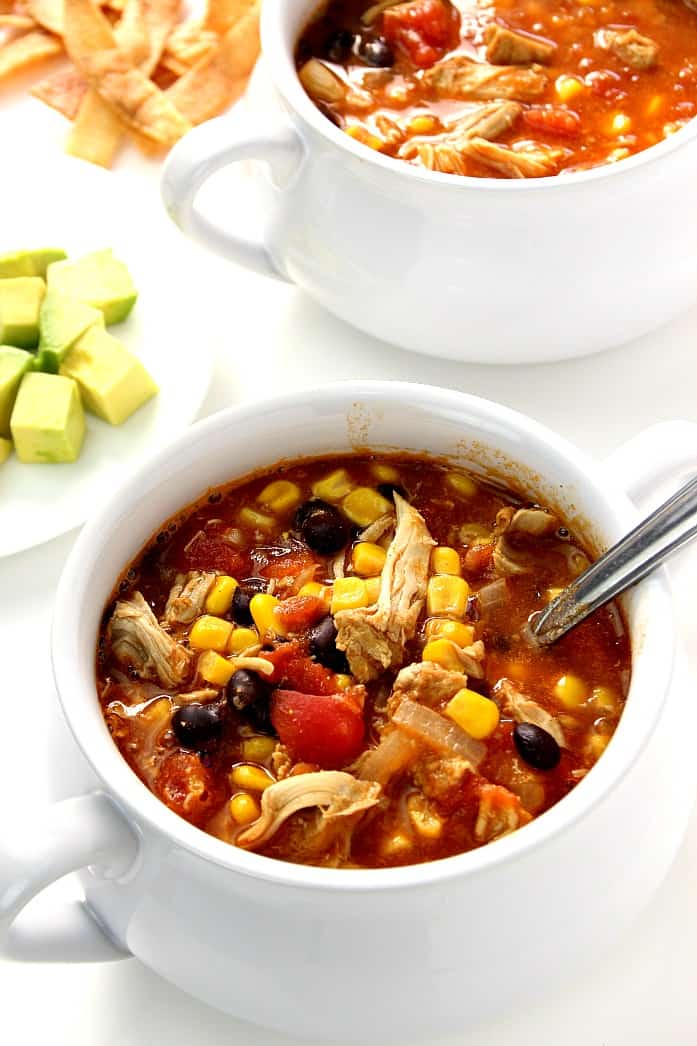 Chicken Pot Pie Soup – creamy soup that tastes like the filling of a pot pie!
Chipotle Chicken Soup – spicy soup with chicken and peppers!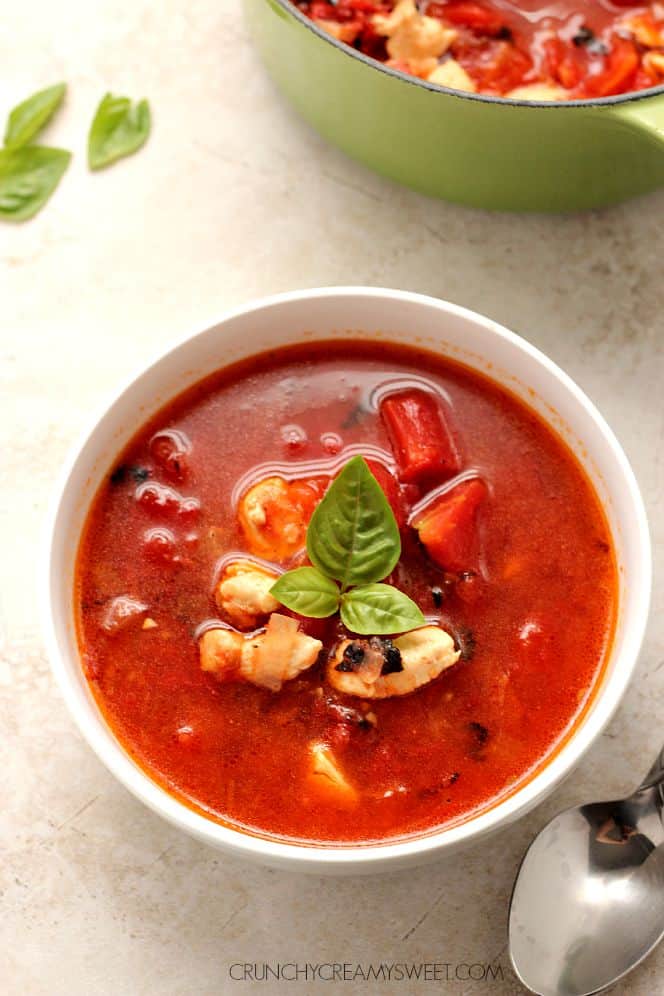 Broccoli Cheese Soup – Panera restaurant copycat that's cheesy and delicious!

HOW TO MAKE HOMEMADE CHICKEN NOODLE SOUP
This recipe is so easy that you make it a couple of times and you will know it by heart.
It all starts with browning the chicken on both sides in just a little bit of olive oil. It helps to bring out the flavor of chicken in the soup. Same with the veggies. Sauteing them just a little bit before the liquid is added creates the delicious flavor for this soup. Just a couple notes about the veggie mix I used in this recipe. I used baby carrots for two reasons: they are sweeter and you don't need to peel them. Just diced them up and throw into the stock pot. Also, my kiddos love baby carrots so I always have them on hand! I didn't use an onion in this recipe because our kids don't like it and I don't feel the need for it but you can definitely add 1/2 of a cup of diced onion to the veggie mix. Like with almost every savory recipe on my site, I encourage you to adjust it to your likings.